Device
Please read carefully before the first time of using Einstar (hereinafter referred to as the "Scanner").
Appearance¶
Scanner¶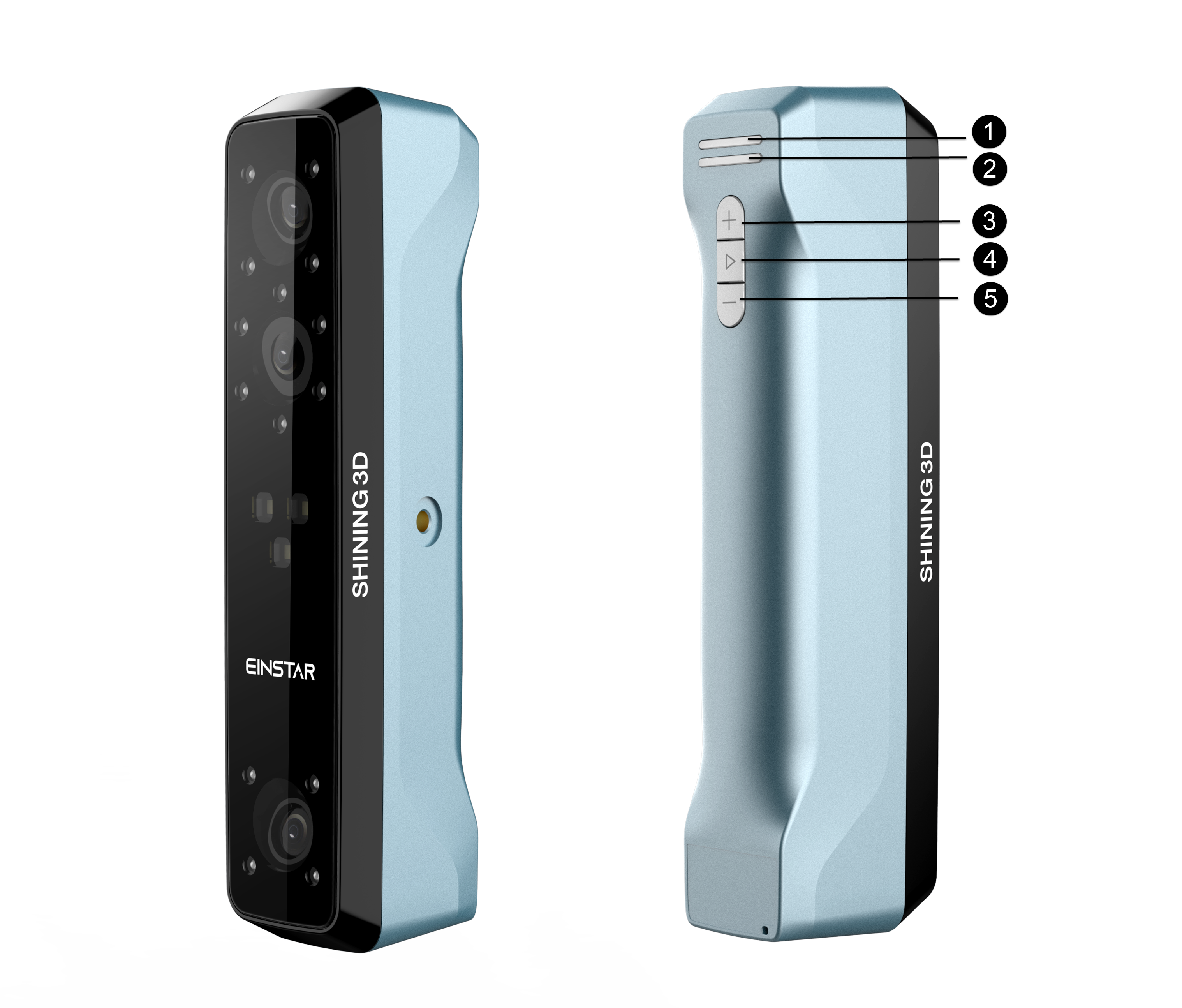 | Appearance | Description |
| --- | --- |
| 1 | Working distance indicator |
| 2 | Scanner status indicator |
| 3 | Zoom in/Brighter |
| 4 | Preview/Scan/Pause |
| 5 | Zoom out/Darker |
Note
During scan, press scan button twice to enter brightness adjustment, then you can use button 3 and 5.
Component¶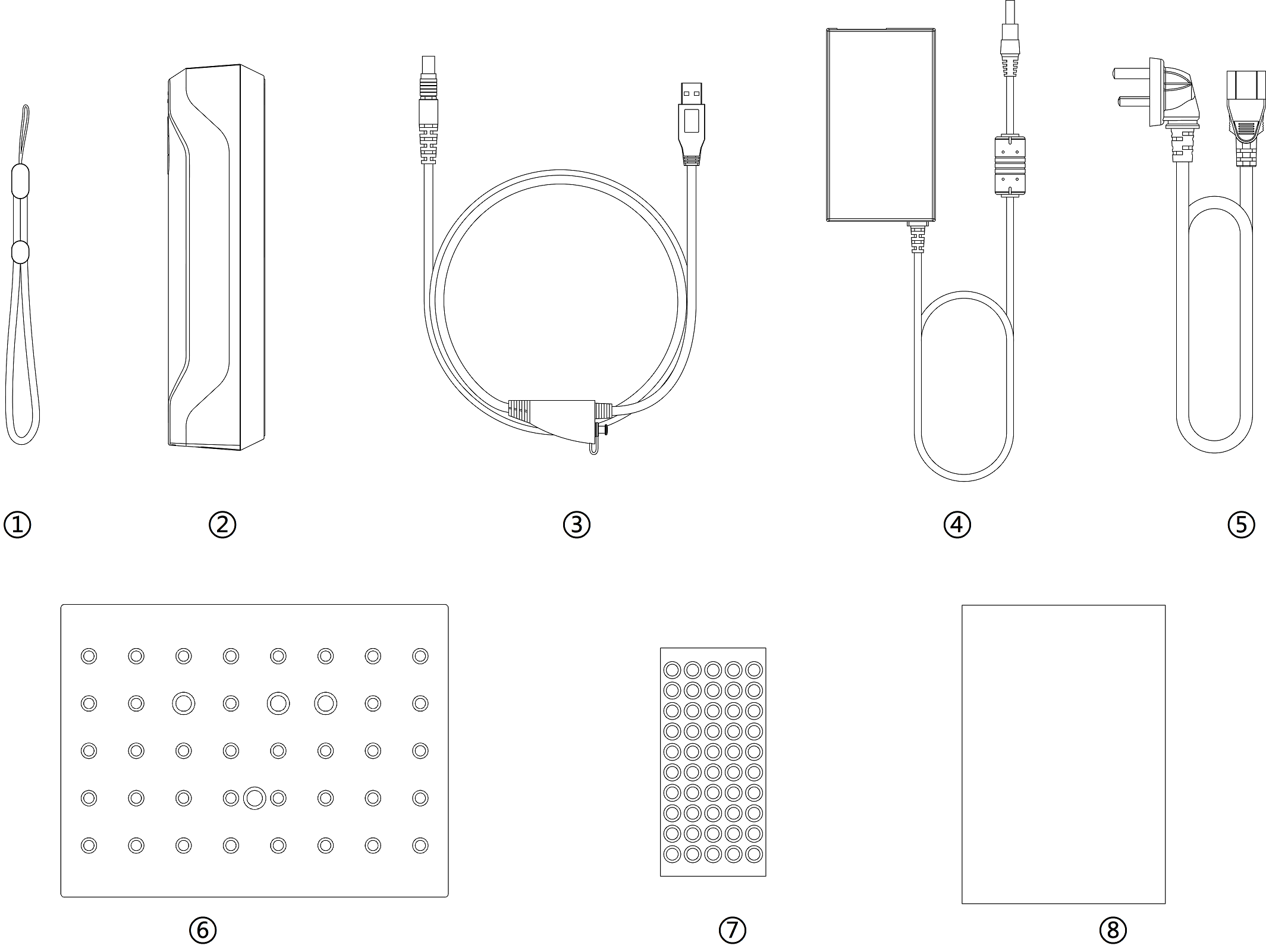 Components
Description
1
wrist strap
2
scanner body
3
USB cable
4
power adapter
12V/5A
5
power cable
6
calibration board
7
markers
8
quick start guide
Connect the cable¶
Warning
Make sure you are using the correct power adapter (12V/5A).
Steps
Plug USB cable into the bottom of Scanner, the red dot should be consistent with the front side of the scanner.


Plug the power cable into the USB cable.


Power on and the LED indicator should show blue.


Plug the other side of USB cable into the USB port of computer.

Now you can see our device in your Device Manager.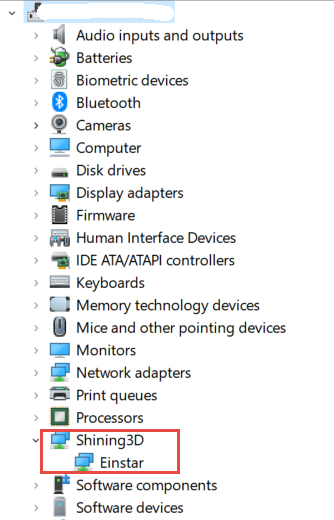 Hold the scanner¶
Put on and tighten the wrist strap. Hold the scanner securely as shown in the picture.